St.John's
Church
South HORNCHURCH
St John's is a group of people of all ages, backgrounds and cultures who want to create community here in South Hornchurch, building relationships, finding new friends and loving one another as Jesus commanded us. This means living life together, meeting in our small groups, loving one another in practical ways, and always being open to welcoming others, just like they did in the early Church.
​
We are on a journey and we've come this far!
Serving the community is at the heart of everything we do at St. John's. We do this in several ways, from our AA and CA recovery ministry to our car park ministry for mobile business units – plus many more.
Christmas Fair
Saturday 11 December from 2:00pm to 5:00pm
​
Worship with Carols
Sunday 19 December at 10:30am
​
Christmas Concert with Rob Halligan
Sunday 19 December at 6:00pm
​
Christmas Eve Communion
Friday 24 December at 8:00pm
​
Christmas Day Celebrations
Saturday 25 December at 10:30am
​
Morning Worship together at St. Helen's, Rainham
Sunday 26 December at 10:00am
Come and join us over the festive season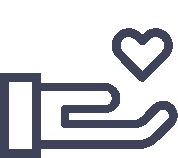 "Whoever is generous to the poor lends to the Lord, and he will repay him for his deed."